The Peugeot BB1
Peugeot BB1 is a full-electric concept car presented by Peugeot in September 2009 at the Frankfurt Motor Show. It incorporates rear in-wheel motors designed with Michelin each with maximum power output of 7.5 kW (10 hp) and torque on each wheel of 320 N·m (240 lbf·ft).

The car provides 4 seats and its length is 2.5 metres (98 in) and 1.6 metres (63 in) in width.
AUTO EXPRESS NOV 2009
Peugeot has revealed its vision of the future, and it's called the BB1. With its out-of-this-world looks and ingenious packaging, the electric city car took the Frankfurt Motor Show by storm in September. And now Auto Express has been invited to take an exclusive drive in the most exciting concept car of the year!

At 2.5 metres long, the BB1 is shorter than the Smart ForTwo and Toyota iQ – by 20cm and 49cm respectively – yet crams in four usable seats. Front occupants sit in a more upright position than in a conventional car, while rear passengers wrap their legs round the back of the front seats. Go for a drive on your own though, and there are 855 litres of load space on offer. The BB1 is operated by bike-style handlebars, complete with a twist-and-go throttle and brake lever to replace a traditional steering wheel. So there's no need for pedals on the floor.

Under the carbon fibre skin, the tubular chassis has been designed by Peugeot's motorbike division, emphasising the two-wheel connection. Due to the lightweight construction, the BB1 tips the scales at less than 600kg, even with heavy lithium-ion battery packs sitting under the rear seats. Twin 10bhp electric motors, mounted inside each of the back wheels, provide plenty of performance around town. Acceleration off the line is brisk, and the BB1 feels faster than its 20bhp figure suggests. Unusually, under full throttle the rear squats down, the nose dives under heavy braking and you find yourself leaning into the bends – much in the same way as a motorbike.

How the public reacts to such an unconventional machine is currently being gauged as the BB1 tours Europe. But according to bosses, it's already been earmarked for production. Going by the stunning RC Z coupé, which made it from concept to reality in two years, a showroom BB1 could be with us by 2011.
AUTO EXPRESS VERDICT
In terms of exciting design, Peugeot has turned a corner, and the BB1 is its bravest project yet. Combining stand-out styling, zero emissions and space for four, what's not to like? Best of all, the components, such as the Michelin-developed hub motors, are available off the shelf right now. The French company is in the process of gauging public opinion on its radical redesign of the traditional city car, and the feedback is already positive.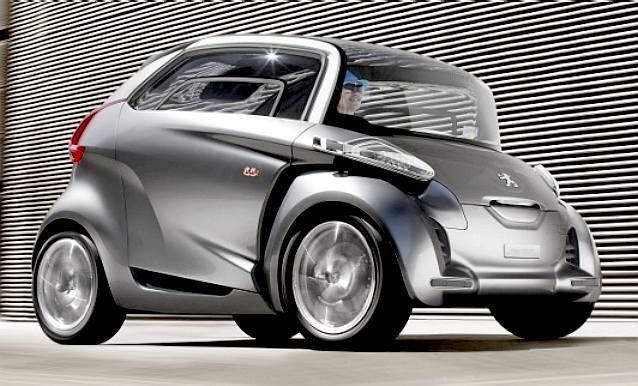 TOP GEAR SEPT 2009
The first big surprise of the Frankfurt show comes in the shape of this, the Peugeot BB1 concept.

It's a four-seater city-thing apparently created by driving a Toyota iQ head-first into something flat and solid.

Attempting to prove its essential four-seater-ness, Peugeot convinced a quartet of attractive model-types to wedge themselves into the BB1 on the Frankfurt stand. Suffice to say it was a tight squeeze. If you wish to do the same, your rear passengers will have to be happy to have their legs used as armrests by the front passengers.

The BB1 is powered by a pair of electric motors - one in each rear wheel - putting out the whopping combined output of 20bhp. Which means it won't be quick exactly: Peugeot says the BB1 will take 6.8 seconds to hit 37mph, with no 0-60mph time given. What do you mean it won't get there? Don't be so unkind.

The motors are driven by a brace of lithium ion batteries, which give a maximum range of 75 miles, plenty respectable for city driving.

It measures just 2.5 metres from squashy nose to tail, and weighs in at just under 600kg - including batteries - thanks to a tubular chassis with carbon fibre panels.

There's more clever stuff on board: the air conditioning system is powered by solar panels mounted on the BB1's bubblish roof - a styling carry-over, says Peugeot, from the RCZ.

Peugeot hasn't confirmed whether the BB1 concept will lead to a production car, but slice off the show-car frippery - the console steering wheel, the solar panels and the rear view cameras - and there's plenty here that points to a future Toyota iQ rival.
LINKS
French-concept-cars peugeot-bb1
http://www.french-concept-cars.com/2010/03/peugeot-bb1-concept-car/
Car Magazine Peugeot-confirms-BB1-for-production/
http://www.carmagazine.co.uk/News/Search-Results/Industry-News/Peugeot-confirms-BB1-for-production/
Top Gear Peugeot-bb1-frankfurt-2009
http://www.topgear.com/uk/car-news/peugeot-bb1-frankfurt-2009-09-15
Auto Express review peugeot-bb1
http://www.autoexpress.co.uk/car-reviews/17637/peugeot-bb1
http://en.wikipedia.org/wiki/Peugeot_BB1
http://en.wikipedia.org/wiki/Peugeot_EX1_Concept
http://en.wikipedia.org/wiki/Peugeot
http://www.peugeot.com/en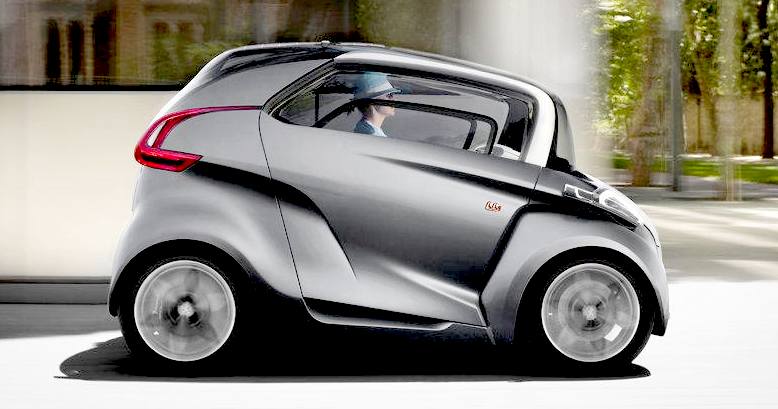 Click on the links above to find out about these famous automotive makers. If your company is not included and you would like to be listed, please let us know.


This beautiful vehicle design was inspired by engineer Reid Railton and Sir Malcolm Campbell's spectacular record runs at Daytona Beach, the BE3 is probably the world's fastest electric car: 350mph + using energy from nature featuring patent built in battery cartridge exchange refueling. The name Bluebird™ and flying blue bird logo are registered trademarks concerning battery cartridge exchange recharging.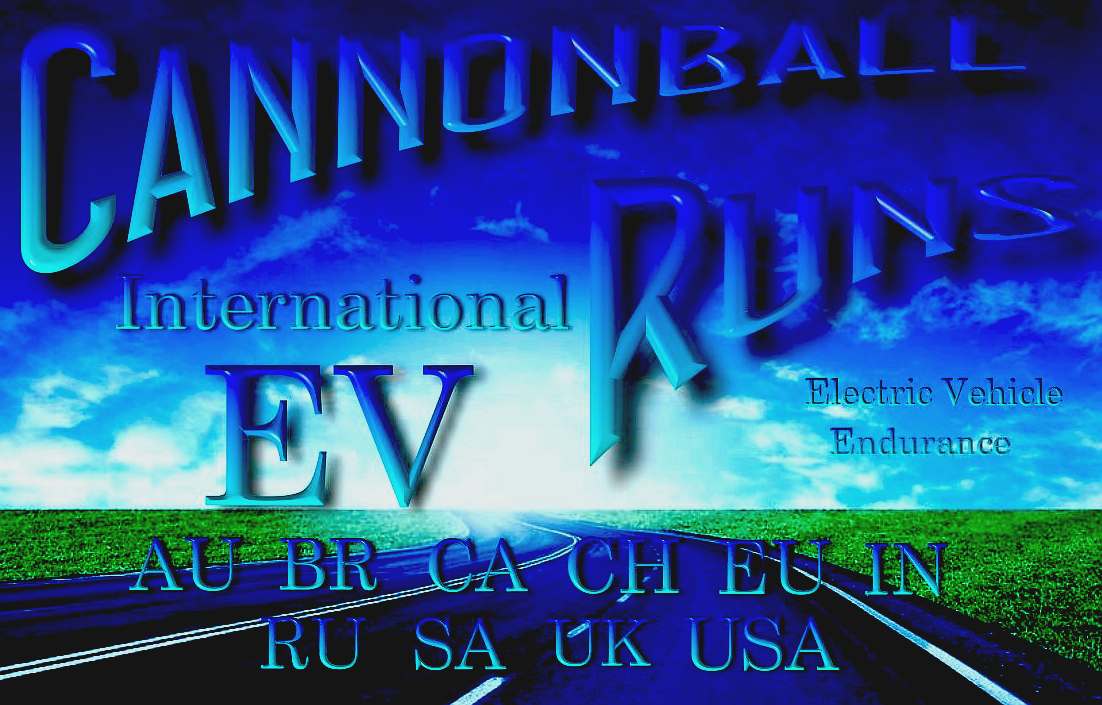 The international cannonball run series rule book above and the Bluebird World Cup Trophy below